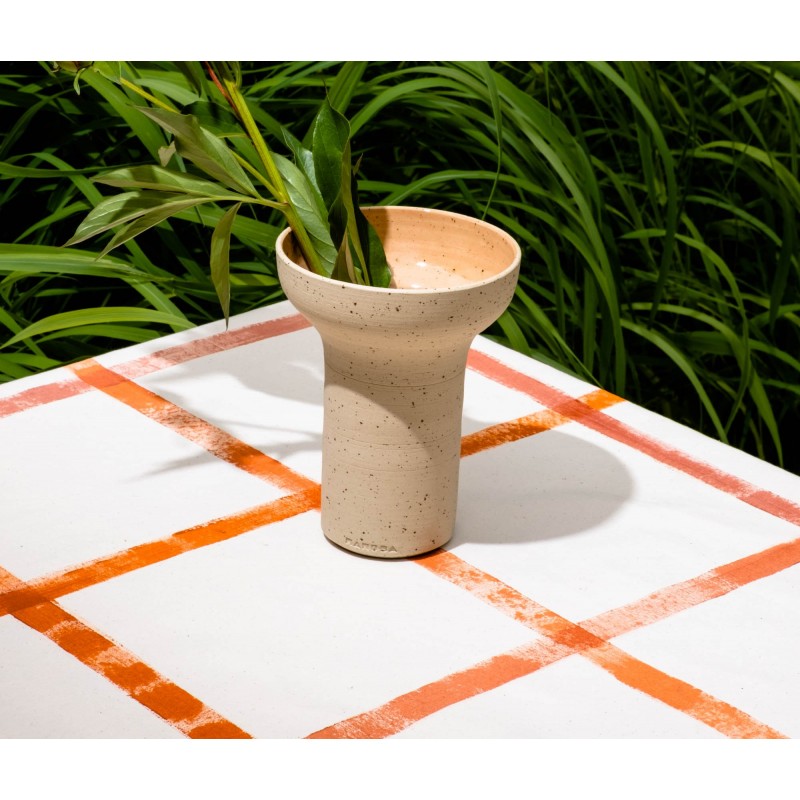  
Florystka
two-piece vase
Dimensions:
Material:
Care method:

Projektantka:

Estimated delivery time:

Description:
Florystka consists of two elements: a cup-shaped vase and an additional dome. The vase can be used to display bouquets as well as single flowers. The dome can be placed inside the vase to support a single flower, but can also be used as a separate free-standing element. Both parts have been turned on the potter's wheel. The semi-circular shape of the dome was additionally deformed after being turned. 
The vase comes in two variants: 1. a spotted vase with delicate pink glaze and spotted dome. 2. a spotted vase with a transparent glaze and a plain dome.